Digital Retinal Photographs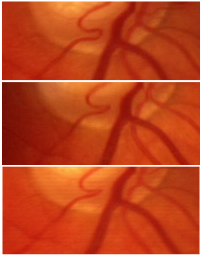 At Taylors Optometrists we have provided free Digital Retinal Photographs as part of our routine sight tests since 1999. These Digital Retinal Photographs allow you to see what we can see at the back of the eye.
They enable us to make detailed comparisons of changes in your eyes over time, ensuring we deliver the best possible care to you.
This is particularly useful in the early detection of Glaucoma, macular disease and tumours which are treated more effectively the earlier they are discovered.